The Integrated Adolescence Program
For Teens
The course of treatment is focused on wellness recovery and is best suited for teens (14–18) and their families who are experiencing anxiety, depression, or who are recovering from trauma.
Integrated Adolescence is an intensive outpatient (IOP) program or partial hospitalization program (PHP).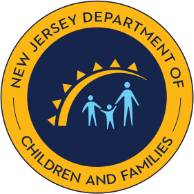 The Integrated Adolescence Program is licensed by the New Jersey Department of Children and Families.
Integrated Adolescence Introduction
About the Integrated Adolescence Program and Levels of Care
Bringing Adolescence into understanding…
Integrated Care Concepts and Consultation's Integrated Adolescence Program offers an innovative approach to mental health for teenagers (ages 14–18; high school only) and their families. Whether they're experiencing anxiety, depression, or are recovering from trauma, we're here to support them as they heal.
The program provides specific levels of care depending on the needs of the adolescent and their family.
We provide Intensive Out-Patient (IOP) or Partial Hospitalization Programming (PHP).
Our IOP offers support 4 days per week for at least 3 hours per day for up to 12 weeks.
Our PHP offers support 5 days per week for 5 hours a day and wellness recovery involvement for up to 16 weeks.
Individualized Support Is at the Core of What We Do
At Integrated Care Concepts and Consultation, we customize our services to suit the individual needs of each client. From Sand Tray Therapy to DBT to Mind-Body Support, we design treatment plans on a case-by-case basis so that children and families receive the support they need in the ways that work best for them.
Our Newly Expanded PHP Educational Services
We've made some vital additions to our Partial Hospitalization Program, including an Educational Coordinator.
This role is retained by a certified teacher who coordinates the educational needs of students who receive Integrated Care Concepts and Consultation services while in school. Both this role and the collaboration with schools that it offers are unique to Integrated Care Concepts.
The Four Components of Integrated Adolescence
We are passionate about bringing adolescence into understanding. With that in mind, our program is based on four components of support.
And because our services and treatment plans are individualized, clients experience the best possible support based on their goals and needs.
Application and Assessment

Our programs are designed to respect the similarities and differences in the population we serve. We evaluate and decide on a treatment program based on whether it is appropriate not just for the condition a young person presents with, but also the other factors that may be at play when they experience the condition. The parents' and guardians' ability or willingness to engage in weekly family sessions as needed will also be considered as a criterion for admission to the program. We only take on a select number of clients for this program to ensure we provide the best support and outcomes possible.

Community Sanctuary

The teens will be invited to join a safe space of structured supervised time. We are creating a sanctuary community where teens facing similar challenges can experience the universality of their journey and a sense of belonging. The Sanctuary Model® is the foundation of this program's culture.

Mind/Body Skills Training

Our goal is to help teens develop a toolbox of approaches and skills to support them throughout their recovery and their entire lives. Beyond just exposure to yoga or meditation, the teens will be provided the rigor of psychoeducation around the intersection of 21st century technology, the adolescent brain, trauma, and the benefits of mind/body approaches and skills.

Each program day will include trauma-sensitive yoga or another mind/body skill (Ex: iRest Yoga Nidra, Mindfulness-Based Meditation, Emotional Freedom Technique, Breath Work, Eco Therapy, Aromatherapy, and Mindful Expression). Throughout their involvement in the program, the adolescent and their family will be able to create their own personalized Mindfulness Toolbox ® so they can increase their ability to cope and grow.

Family-Centered Care

The parents, guardians, and the family are a core feature of our program. The teen is the most vulnerable member of the family and yet is often the focus for changing the function of the entire family. In the Integrated Adolescent Program, the parents' active and consistent involvement is a requirement for the adolescent to be enrolled.

Family therapy will be provided weekly and individual therapy, parent coaching, or co-parent coordination can also be part of the treatment plan.
The Future of Integrated Adolescence
The needs of today's adolescents continue to evolve. To accommodate for this evolution we've grown our programming, including the incorporation of educational services in the PHP program.
While our program provides consistent structure and support for teens and families, we are always working to evolve so that our program can be more accessible to the teens who need us most.
We are also dedicated to individualizing and personalizing treatments offered through Integrated Adolescence, including adjusting group curriculums, adding additional individual therapy/support based on case needs, incorporating guest speakers and presenters into groups, and offering parenting coaching and counseling.
Our staff is committed to providing the most effective services possible based on client and family needs.
We will continue to expand the Integrated Adolescence Program to better meet the needs of adolescents throughout New Jersey both on-site in the schools and off-site in our office.
What Teens and Parents Are Saying About Integrated Adolescence
I am SO happy and thankful for this program... I had numerous bad experiences with other programs, primarily due to the [limited] scope of issues the programs worked with. Having found IA was perfect.
~ A parent of a teen in our Integrated Adolescence Program
Mind-body was always a helpful way to start the day.
~ A teen in our Integrated Adolescence Program
The most helpful components of IA were communication, meeting in person, and the consistency of the program.
~ A parent of a teen in our Integrated Adolescence Program
You actually care about us here. That's uncomfortable sometimes, but it matters.
~ A teen in our Integrated Adolescence Program
Help your child bring adolescence into understanding. Give us a call to learn more.
Upcoming Classes & Events