Classes & Events
Montclair Office Ribbon Cutting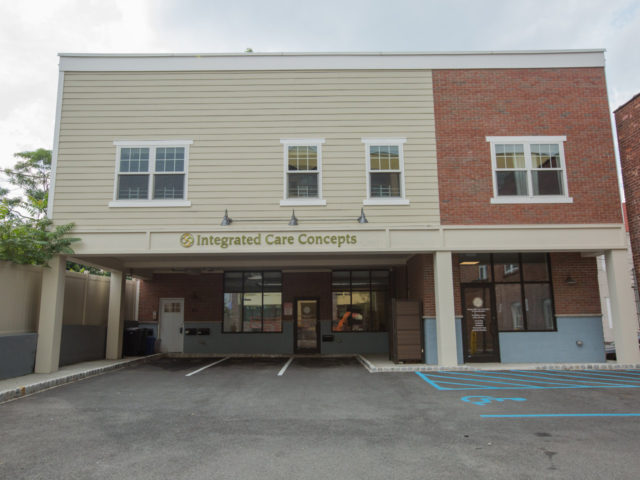 October 15, 2021
11:00 am
–
5:00 pm
The team at Integrated Care Concepts and Consultation is excited to invite you to our Montclair Office Ribbon Cutting on Friday, October 15th, from 11 AM to 5 PM
Schedule Of The Day's Events
11am
Intro To Art Therapy
With Heather Gebhardt
12pm
Opioid Pragmatics
With Marc Ackerman
1pm
Ribbon Cutting Ceremony
2pm
Breathwork
With Laura Donovan
3pm
Yoga
With Laura Donovan
4pm
Returning To Present In-Person Awareness: Moving From Trauma Brain To Learning Brain
With Our Founder Larry Thompson
Description Of The Day's Events
Ribbon Cutting With The Montclair Chamber Of Commerce
We'll be joined by members of the community and the local chamber of commerce to celebrate the ribbon-cutting ceremony. We're excited to become a vibrant, contributing community partner for our new Montclair home!
Free Movement Classes, Information Sessions, And Continuing Education Opportunities
We'll host a set of complimentary sessions throughout the day to share a bit of what Integrated Care Concepts and Consultation is all about.
Our sessions will include the following offerings:
Returning To Present In-Person Awareness: Moving From Trauma Brain To Learning Brain
With Our Founder Larry Thompson
This session will focus on our children returning to school in person and how the school staff, educators, and administration can support the return of a child's brain from trauma brain to learning brain again.
Opioid Epidemic Pragmatics
With Marc Ackerman
This session is open to the public, and professionals who attend can earn 1 CEU. This workshop provides practice pragmatics in providing a foundational understanding of the territory of opioid use and practical guidance in supporting the client's journey towards recovery. A variety of tools and resources will be presented that aid in the recovery of opioid addiction and help to interpret symptoms of withdrawal.
Intro To Art Therapy
With Heather Gebhardt
This session explores the general basis and benefits of art therapy as well as the ways art therapy can support the healing journey of young people and adults.
Yoga
With Laura Donovan
Taking time during our busy day to quiet the mental chatter, find stillness, and connect to ourselves and to the present is powerful; helping us to regulate our mood, decrease stress, and feel more centered. Yoga is a practice to aid us in this calming process.
This session is 45 minutes of slow, flowing movements and gentle stretching. The session is beginner-friendly, focusing on movements for stress management and guided meditations for emotional health.
Breathwork
With Laura Donovan
When we practice pranayama – regulation of the breath – we are activating and influencing the parasympathetic nervous system, commonly known as the "relaxation response", reducing stress and all its negative effects on our bodies and minds. As a result, we become more focused and still, helping us to have resilience in challenging moments of adversity.
This session is 30 minutes of focused breathing and attention to the present moment for self-care and deep relaxation. This session will introduce you to meditation and breathing techniques to encourage healing, rest, calm, and tranquility.
Session Registration
Session capacity is limited. We encourage you to register ahead of the event.
A 20–40% Off Sale At Our Mindfulness Boutique
Grow your own mindfulness practices by shopping the sale in our one-of-a-kind boutique. From singing bowls to incense and essential oils to CDs, books, and clothing suitable for meditation and yoga, we have everything you need to support your mind-body practice.
Refreshments, Food, And Swag Bags For Attendees
We'll serve light refreshments and a catered food selection. Plus, attendees will receive swag bags with complementary items for attending!
We look forward to seeing you there!